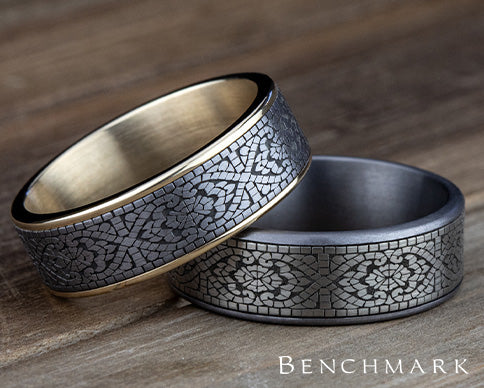 Benchmark
Benchmark has dedicated much attention and focus to both designing and creating the best wedding rings in the world.
Shop Now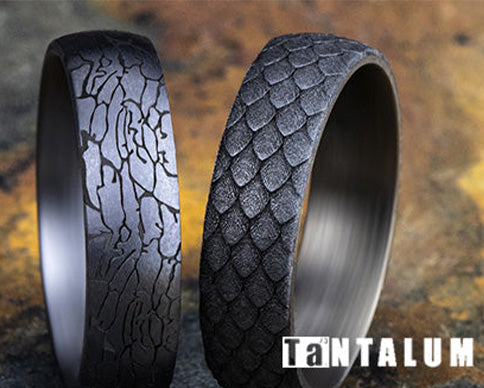 Tantalum
A rich slate bluish-gray in color, Benchmark's Tantalum rings are manufactured with the metal in its purest form, making them completely hypo-allergenic, resistant to breakage and ultimately the most precious of all contemporary metals.
Shop Now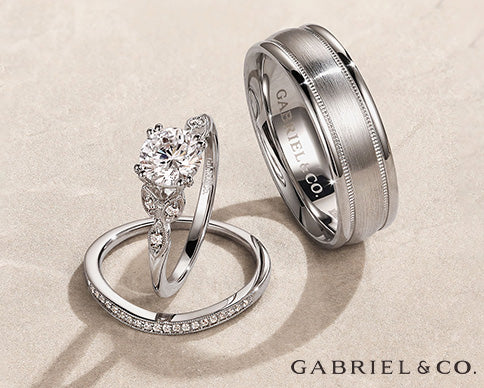 Gabriel & Co.
Glamorous styling with an ode to individual beauty, bold sophistication and inner strength. The iconic styling of the Gabriel Limited collection endlessly renews its transformative effect with alluring designs and visionary craftsmanship - experience wearing luxurious fine jewelry in 18K gold and sparkling natural diamonds every day.
Shop Now